Westpac, through Lane's broker, knocked back her application after discovering she had an outstanding Afterpay balance.
"Our customers have different lifestyles and habits so we inquire about income and expenses on a case-by-case basis as part of our responsible lending obligations," A Westpac spokesman said. "Afterpay expenses represent a liability which would need to be understood as part of our broader inquires regarding income and ongoing expenses."
Verifying accounts such as Afterpay is particularly difficult for banks as it doesn't issue statements.
Closer analysis of applications
The experience of getting a home loan has become increasingly difficult in light of the fallouts from the royal banking commission as banks now go through every mortgage application with a fine-tooth comb.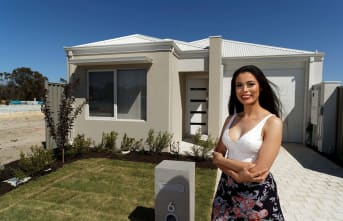 Banks are looking much harder at expenses by analysing credit card and transaction account statements as a result of the responsible lending breaches exposed by the commission, and as regulators tighten up on expense checking.
What banks are looking for are "recurring" transactions" regardless of amount or nature, mortgage brokers say.
When Emanuel started her loan application in April this year, her mortgage broker pointed out her regular Uber Eats and Uber Ride expenses on her credit card statement asking, "are these your staple?"
The broker also picked through her credit card and bank statements forensically looking for "regular discretionary expenses" such as gym memberships, Netflix subscriptions, and even doctor appointments as well as private health memberships.
Ms Lane was also asked to pay off her car loan before re-applying for a home loan.
"I didn't know these things affected my application," she said. "They saw these accounts as a liability."
"But I made it my goal to pay off these off and I cut back on going out and socialising. I found different ways to have fun, instead of going shopping, I would go for a walk with friends. I also started shopping at Kmart.
"I think it's good that banks are taking these precautions."
'Banks will dig out all your history'
A few months ago, Ms Lane went back to the same broker, and this time successfully obtained a loan to buy a new-build, three-bedroom home in Piara Waters, south of Perth CBD, developed by Gemmill Homes.
She secured a $345,000 loan through the WA government's Keystart mortgage lending initiative, which she is comfortably paying back each month.
Ms Lane's home builder Gemmill Homes said it had seen a new kind of expense scrutiny that "will blow you away".
"I have a young man who was looking to build a house – previously he was renting a room from a landlord. The landlord borrowed some money from him which was paid off but they asked him if they were in a relationship!" managing director Craig Gemmill said.
"The onus was then on the young man to prove that the payment was one-off.
"With comprehensive credit reporting, banks will dig out all your history."
He said it was imperative home buyers understand their credit backgrounds through credit reference agencies such as Veda before attempting applications. "If you have Tabcorp or Dan Murphy accounts, start thinking about closing them," he said.
While banks do not provide specific items that would "fail" a home loan, mortgage aggregator and broker Finsure says they are searching for "recurring" expenses regardless of amount. Each application is assessed on its own merit.
'Menu of expenses'
The Commonwealth Bank of Australia has provided a deeper insight into the "groups of items" it is looking at which include children and pet expenses, clothing and personal care costs, phone and other communication bills and education, insurance, medical expenses.
Gym memberships definitely get a look in, as do outgoings relating to holidays, recreation, cars and general entertainment, a spokeswoman says.
Westpac said it updated its credit policies to better examine customers' "living expenses and commitments" and has increased the number of expense assessment categories to 13 from six.
"We recognise sometimes it can be difficult for customers to provide a complete picture of their expenses and the enhancement of our expense categories means our staff and brokers have the opportunity to prompt customers to remind them about particular expenses they may have forgotten, for example, pet insurance, gym membership fees and media streaming service costs," a spokeswoman said.
National Australia Bank didn't provide a "menu of expenses" but said it continually reviews its policies to ensure customers were able to repay their loans.
An ANZ spokesman said the bank was looking for "discrepancies" without a set dollar amount. "It's a complex area and we are looking to more granularity," he said.
There is however a rising need for banks and brokers to determine the exact assessment criteria for home loan applications in order to lower confusion for home buyers, Finsure managing director John Kolenda says. Generational changes now see Uber Eats as a staple, not a discretionary expense.
"The real question is what's discretionary? That needs to be qualified," he said.