NZ purchase
"It's no secret I intend to buy in New Zealand. The first thing though is to get the development approval through," he said.
The building has a permit for a commercial conversion, approved by the City of Sydney in 2015.
Then, the approved plans had a more residential flavour and included the construction of four new apartments over ground floor office spaces and artist studios.
While there were no objections to the way the building was preserved or converted at the time, local residents were concerned about the height, which was going to be three storeys taller.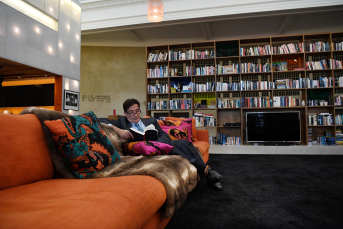 The latest plans for the adaptive reuse of the 1927 church only has a two-storey addition, with all other works in line with approvals and strict conditions, including traffic management, developer contribution to surrounding amenities and heritage conservation.
Restoration
The new project will restore the church, allowing the "volume of its auditorium to be better understood" and "its internal heritage facade to be rediscovered".
Mr Carnegie and Mr Grant will lease the property either as single or multiple tenancies. The property will remain as a single freehold title and not be registered as a strata.
Mr Carnegie purchased the property in 2010 and refurbished it in 2011 into an award-winning home with high ceilings akin to a New York-style loft.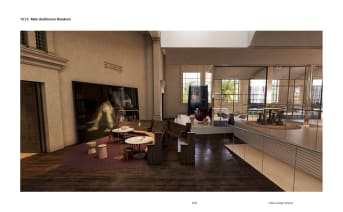 Cornerstone, led by Mr Grant, is one of Sydney's well-known heritage developers, with a resume of high-end projects including the historic factory Griffiths Teas Building and the residential-converted 1912 historic warehouse at No 1 Lacey, both in Surry Hills.
The cost of construction is $13 million.